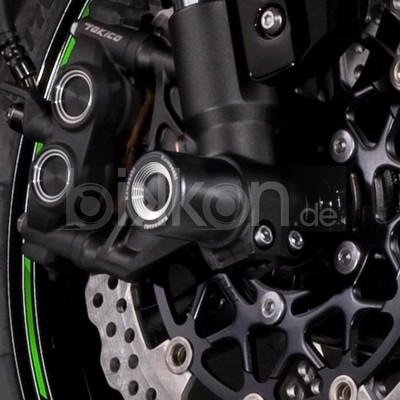 [+] Click for Bigger Image
KAWASAKI Achsenschützer vorne ZX-10R ab 2017
(€83.22)
Located in Eilenburg (04838)
Go To Store!
---
KAWASAKI Achsenschützer vorne ZX-10R ab 2017

Zusätzlicher Schutz für den vorderen Bereich des Motorrades.

Rechtlicher Hinweis für die Abnahme von originalen Ersatzteilen - Legal note for the acceptance of original spare parts

1. Der Käufer ist unterrichtet, das die gewünschte Ware ausdrücklich für den Kunden beim Hersteller bestellt wird, da es sich bei den originalen Ersatzteilen um reine Fachhandelsware handelt. Der Hersteller akzeptiert keine Rücknahme der Fachhandelsware. Der Verkäufer kann in bestimmten Fällen eine Einlagerungsgebühr erheben.

The buyer is informed that the desired product is expressly ordered for the customer at the manufacturer, since the original spare parts are purely trade-related goods. The manufacturer does not accept the return of the retail product. The Seller may charge a storage charge in certain cases.

2. Der Käufer ist verpflichtet, den Kaufgegenstand innerhalb von acht Tagen ab Zugang der Bereitstellungsanzeige abzunehmen. Im Falle der Nichtabnahme kann der Verkäufer von seinen gesetzlichen Rechten Gebrauch machen.

The purchaser is obliged to take delivery of the purchased item within eight days from the receipt of the delivery notice. In the event of non-acceptance, the seller may exercise his / her legal rights.

3. Die Kosten des Rückversand trägt der Kunde.

The cost of the return shall be borne by the customer.

Die Lieferzeit kann 8 bis 10 Wertage dauern. Internationale Sendungen können abweichen! The delivery time can take 8 to 10 business days. International shipments may differ!